5th annual SEIJIN-shiki USA, a Japanese-style coming-of-age celebration, will be held on Saturday, January 13 2024 at Bellevue College Carlson Theater in Bellevue, WA.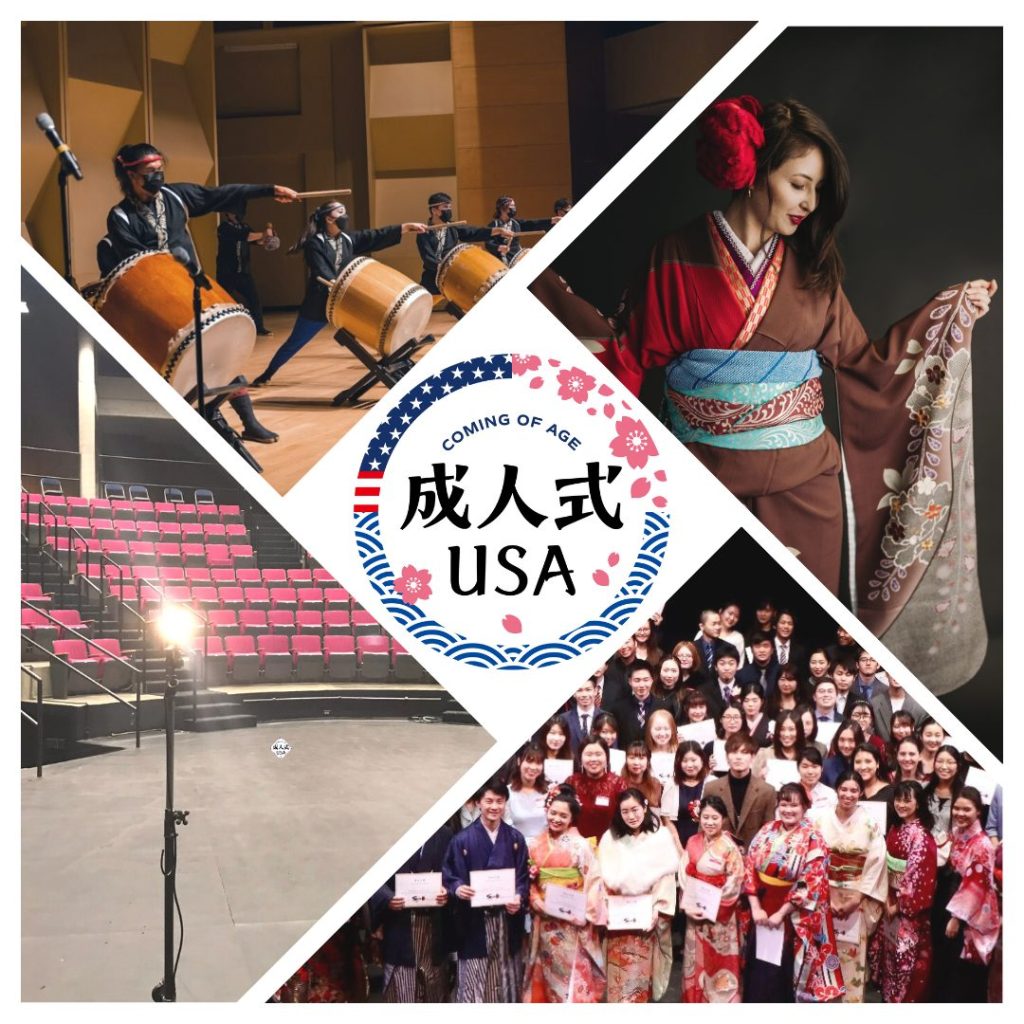 Experience Japanese culture and celebrate your coming-of-age with your fellow SEIJINs in the USA! We welcome any US residents whose birthday falls between January 2002 and March 2004. The celebration is held in English. No Japanese language skills are needed!
Sneak peak of the 5th annual SEIJIN-shiki USA
Date: Saturday, January 13, 2024 (PST)
Venue: Bellevue College Carlson Theater
3000 Landerholm Cir SE, Bellevue, WA 98007
New SEIJIN qualification:
Any US residents whose birthday fall between January 2002 and March 2004
Free to attend!
Learn and experience Japanese Culture
Inspiring speeches
Kimono Presentation
Entertainment
SEIJIN certificate
Create a community of SEIJIN 2024!
SEIJIN-shiki USA is run by volunteers and funded by individual and business donations and grants.
We will update the celebration information here so please come back and check it out!