In-person participation only. No virtual participation available.
what to expect on January 15 if you are attending the celebration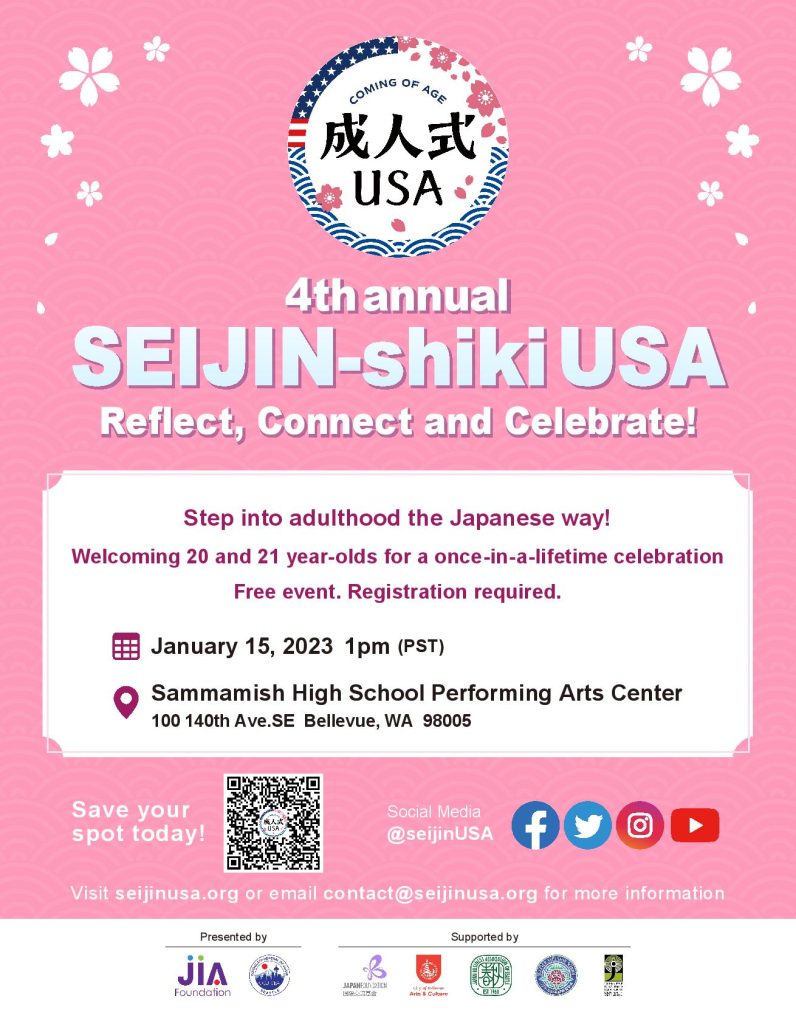 Experience Japanese culture and celebrate your coming-of-age together with your fellow SEIJINs in the USA! It's a 3 day weekend. Travel to Bellevue, WA and celebrate!
Welcoming any US residents whose birthday falls between January 2001 and March 2003. The celebration is held in English. No Japanese language skill needed! SEIJIN-shiki USA is run by volunteers and funded by individual and business donations and grants.
★Sneak peak of the 4th annual SEIJIN-shiki USA★
12:00pm Doors Open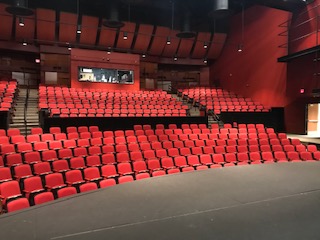 Each new SEIJIN receives a printed program, a folder and an original SEIJIN certificate.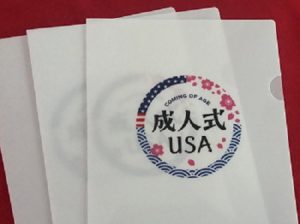 There will be a photo booth with "Kin Byoubu," a traditional Japanese gold backdrop for celebrations.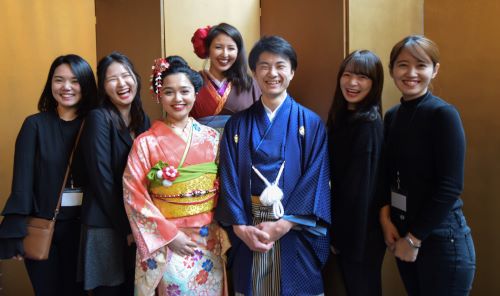 1:00pm Celebration begins!
MC : Natalie Newcomb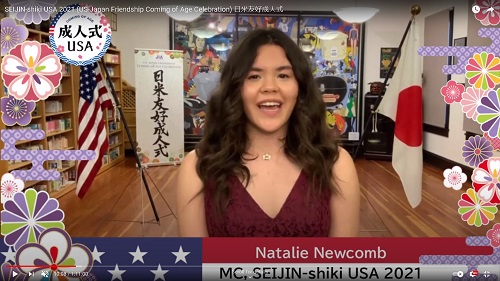 Congratulations to SEIJIN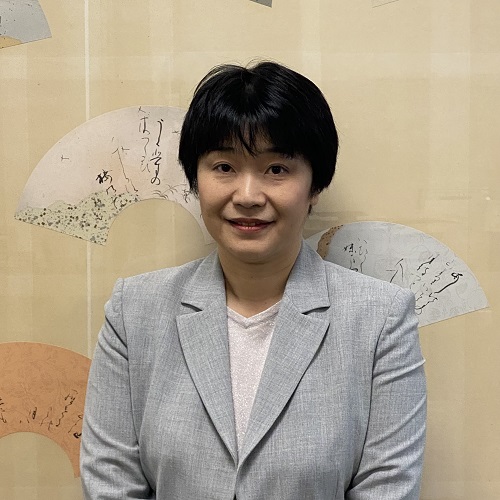 Maki Kawamura
Senior Consul
Consulate-General of Japan in Seattle
SENPAI Video Messages
Inspiring video messages from "SENPAI 先輩" -someone we all can look up to!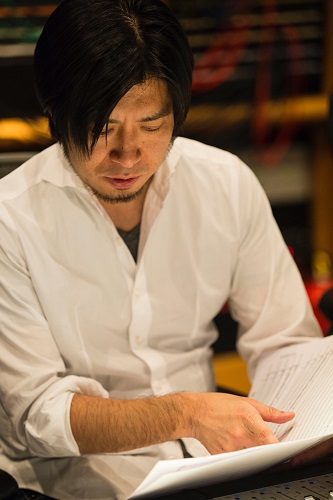 Kazuma Jinnouchi
Film / Game Composer

Kazuma Jinnouchi's credits include Microsoft's blockbuster video game Halo 5: Guardians, for which he received BAFTA Games Awards nomination in the Best Music category; as well as upcoming action shooter video game Scavengers developed by Midwinter Entertainment. Kazuma has also scored Marvel's Iron Man VR, and the critically-acclaimed video game Metal Gear Solid 4 Guns of the Patriots.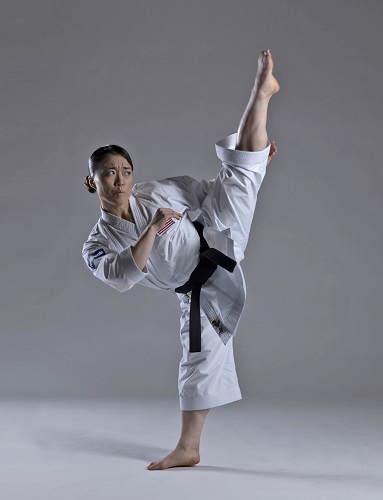 Sakura Kokumai
Karate-ka (Karate athlete)
She won the gold medal in the women's individual kata event at the 2019 Pan American Games held in Lima, Peru. She represented the United States in the women's kata event at the 2020 Summer Olympics in Tokyo, Japan.
SENPAI on Stage
-Live Presentation-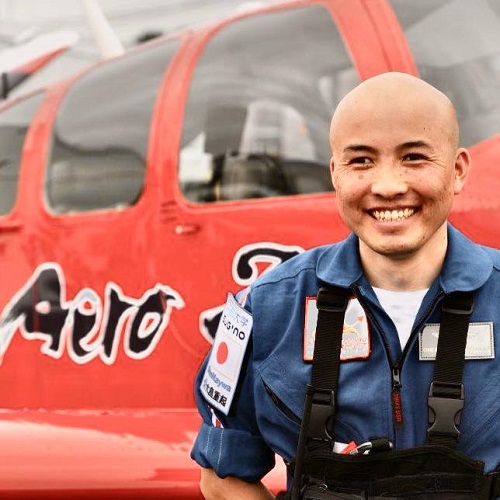 Shinji Maeda
Founder/President Aero Zypangu Proejct
A one-eyed pilot, Shinji Maeda, completed his mission to fly around the world to inspire more people to pursue their dreams. "There is nothing impossible." He delivered this message to many people across the world. He shows you how to change "impossible" to "I'm possible."
Speeches from new SEIJINs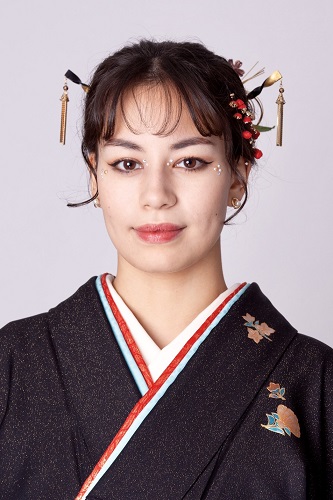 Iona Hillman
University of Washington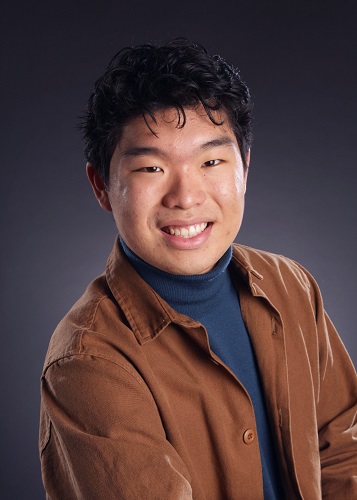 Miki Kusunose
University of Washington
Kimono Talk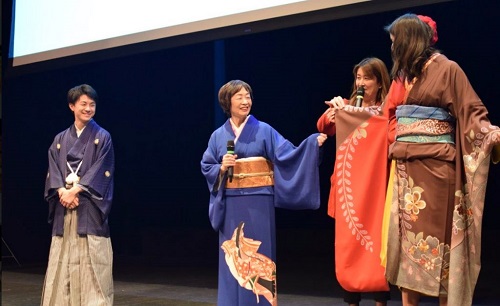 Yu Ugawa
Kimono Master Yu Ugawa will travel from Japan to share her knowledge about kimono on stage.
Taiko Performance by University of WA Taiko Kai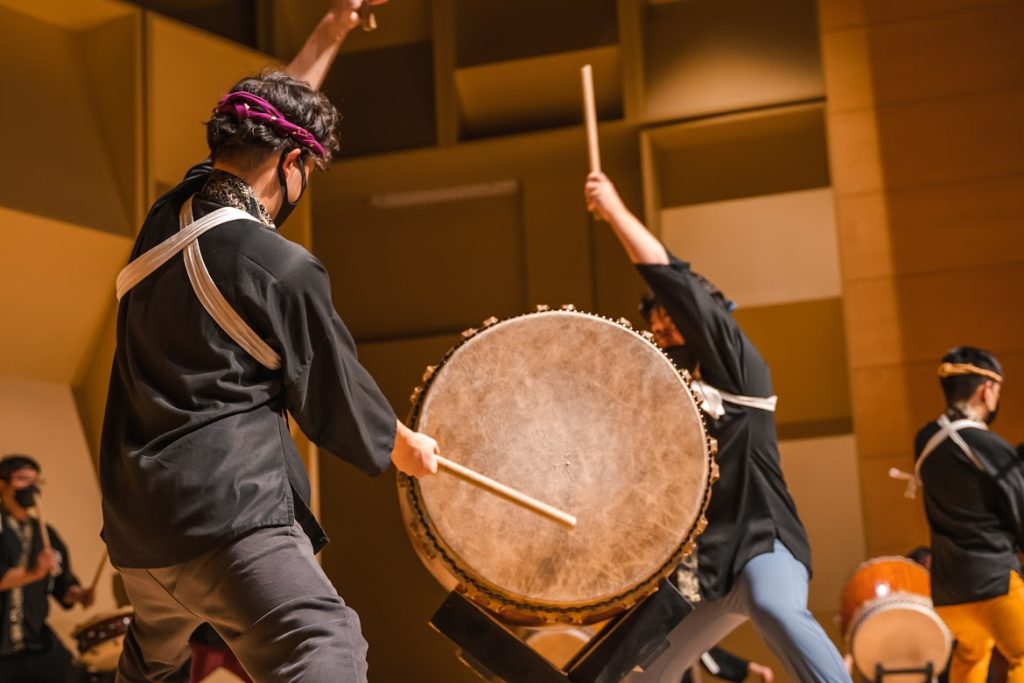 SEIJIN Recognition
Each new SEIJIN will receive an original SEIJIN certificate on stage, and will take a class of SEIJIN 2023 group photo.
Post-celebration activities
★ Certificate Personalizing Station on stage
If you would like your name written in Japanese or in English, our volunteers will write your names on your certificates.
★ JET Program Information Station in the theater
You can talk to JET Program representative about their Japan program.
★ Social Time in the lobby
Mingle with your fellow SEIJINs and enjoy some refreshments!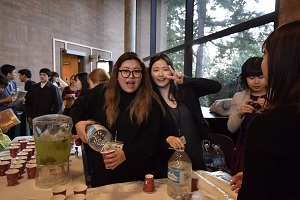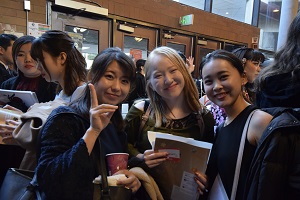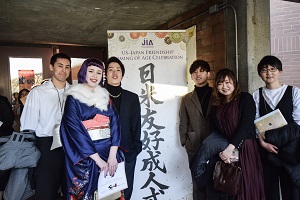 Please stay healthy and hope to see you new SEIJINs 2023 on January 15 @ Sammamish HS Performing Arts Center! Don't forget to register!
<Now Closed >
↓ ↓ ↓
★Be a part of "20 year reflection"!
Send your baby/toddler/youth photos to be included in our "20 year reflection" portion of the video we will present at the ceremony. We will feature 4 photos for each year from 2001 to 2022. Please label each photo with the year it was taken (like below) and send to us after you register! First come first served!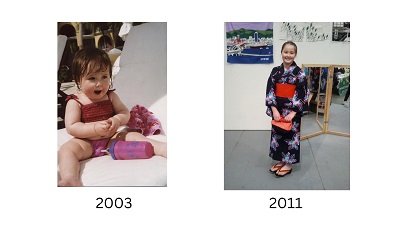 ★Get recognized as SEIJIN 2023!
Send your recent photo (like below) and you will be included in the "SEIJIN 2023 Recognition," photo slideshow at the ceremony.

★ ★ ★
Step into adulthood the Japanese way!
JIA Foundation will host the 4th annual SEIJIN-shiki USA on Sunday, January 15, 2023. The ceremony is held in English and welcomes anyone whose birthday falls between January 2001 and March 2003, and who resides in the USA regardless of nationality.
SEIJIN-shiki, the Japanese coming of age celebration, is held every January across Japan. It is an opportunity for the community's newly emerging young adults, new SEIJIN, to be recognized and welcomed into society. JIA Foundation has brought the tradition to the USA. Our SEIJIN-shiki is an opportunity to share and experience Japanese culture, and to build friendships amongst the "Class of SEIJIN 2023."
This event is co-hosted by JIA Foundation and the Consulate-General of Japan in Seattle.